Today is the last day!! What reading will I manage in the next few hours? I don't know but here is what I did yesterday.
I finished: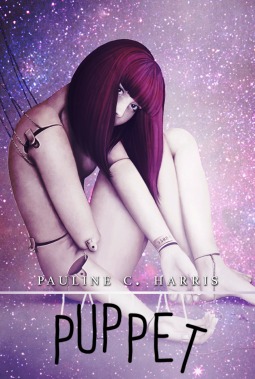 Pages read since last update: 78
Now, I figure it is also time to share some challenges :)
I went for elemental opposites. And to make it interesting they are for the same series! I have heard some good things about the Akasha series here and even have the first book on my TBR (sadly I will not be reading it for this readathon)
If you stop a few seconds and look at the blog, you can probably tell I like purple so here we go
Dream Character Challenge
Okay, well my favorite book character of all time is Jaina Solo from the Star Wars books (Young Jedi Knights series, New Jedi Order series and many other books). I have loved her character for over 15 years now. Other characters may take the spotlight briefly but she is my constant. Even my twitter handle user her name! Now I do not know if either of these two ladies can do Jaina's character justice but I might give them the chance. I had to pick 2 because her character spans so many years. So the first is teenage Jain, second adult Jaina. And so long as it is not a continuation, it works. I know they don't look alike but either has potential so long as it is not together (no flashbacks or anything). I might be able to do better with more time but alas I cannot spend hours on end for this.
So Vanessa gets props for expressions. I can see it overlapping well with YJK Jaina. Then Kate, well if she summons her inner edge like she did in the Underworld movies and changes her voice she would be a great older, harsher Jaina after everything starts to go wrong in the universe (late NJO or later)
Books Completed: 5
Books where progress was made: 1
Goal to reach: 8 books complete and or 2000 pages. I do not think I will make my goal but I do think the past week and a half have held some good reading and fun with this readathon.