Okay, so to kick start things off I have a few pictures to show off that are long overdue!
This is my new library room! Mostly complete. You can start to even see the couch on the bottom picture. The room is 16x10 ft shed we converted and packed with books. And we still have 5 1/2 bookcases in the house packed full of books. These other books are our favorites, new releases, etc. And to think I got rid of a few hundred books in my recent giveaways! As you can tell, I will never be bored from lack of reading options! Anyways thought I would share this with everyone.
On the the new additions! So this week I was a little better behaved than I have been lately. But still have room for improvement so that I start taking less than I can read in a week. Although a few were unexpected review books and a few wins that arrived :)
Freebie
The Game...
A virtual reality simulation played by over a billion children around the world. The best players are celebrities, adored and worshiped by countless fans. Zack is a superstar among players.
His final play may change the world, forever...
Purchased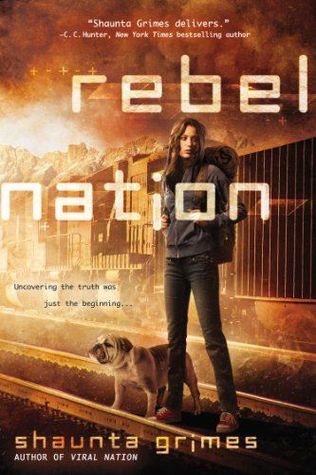 Sixteen years ago, a plague wiped out nearly all of humanity. The Company's vaccine stopped the virus's spread, but society was irrevocably changed. Those remaining live behind impenetrable city walls, taking daily doses of virus suppressant and relying on The Company for continued protection. They don't realize that everything they've been told is a lie…

Clover Donovan didn't set out to start a revolution—quiet, autistic, and brilliant, she's always followed the rules. But that was before they forced her into service for the Time Mariners. Before they condemned her brother to death, compelling him to flee the city to survive. Before she discovered terrifying secrets about The Company.

Clover and the Freaks, her ragtag resistance group, are doing their best to spread the rebellion and stay under The Company's radar. But when their hideout is discovered, they are forced, once again, to run. Only this time, The Company has special plans for Clover, plans that could risk her life and stop the uprising in its tracks…
For sixteen-year-old Parrish Sorrows, life is about to become a nightmare.

This is the night she'll wake up to her mother's convulsions. The night she'll lose contact with her father and sister in New York. The night 911 will stop answering the phone.

This is the night a mysterious supernatural virus begins its deadly rampage across the globe, killing billions in a matter of days. And just when things can't get worse, the dead begin to rise.

Parrish must embark on a perilous journey to find what's left of her family. Along the way, she'll team up with the gorgeous boy next door she's always been drawn to, the snobby ex-bff she's hated for years, a genius computer nerd, and a young boy who never says a word but is somehow a kindred spirit.

DEATH'S AWAKENING is the first book in Sarra Cannon's new Eternal Sorrows series. Told from alternating points of view, this story is packed with action, magic, and romance that will leave you begging to find out what happens as this group of teens struggles to survive the zombie apocalypse.

They are about to find out zombies are the least of their problems.
------------------------------------------------------------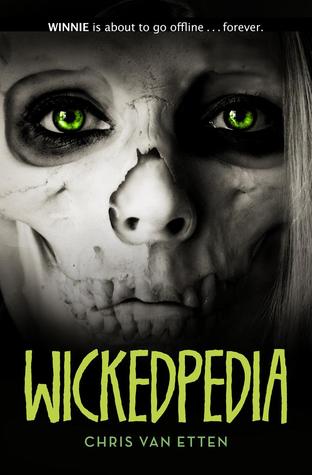 It's the return of Point Horror for the Internet generation! Don't open the door. Don't answer your phone. And whatever you do, DON'T turn on your computer. . . .

Cole and Greg love playing practical jokes through Wikipedia. They edit key articles and watch their classmates crash and burn giving oral reports on historical figures like Genghis Khan, the first female astronaut on Jupiter. So after the star soccer player steals Cole's girlfriend, the boys take their revenge by creating a Wikipedia page for him, an entry full of outlandish information including details about his bizarre death on the soccer field.

It's all in good fun, until the soccer player is killed in a freak accident . . . just as Cole and Greg predicted. The uneasy boys vow to leave Wikipedia alone but someone continues to edit articles about classmates dying in gruesome ways . . . and those entries start to come true as well.

To his horror, Cole soon discovers that someone has created a Wikipedia page for him, and included a date of death. He has one week to figure out who's behind the murders, or else he's set to meet a pretty grisly end.
------------------------------------------------------------
One kid's trash is another kid's terror in this spooky supernatural mystery.

When Cassidy Bean leaves New York to spend the summer upstate, she's disappointed to find that Whitechapel is not the quiet, pleasant suburb she remembers. Ursula Chambers, the strange old hermit at the end of the cul-de-sac, has passed away under mysterious circumstances. And the townspeople are shocked to discover that Ursula was a hoarder: Her farmhouse is teeming with stacks of newspapers, piles of furniture, mounds of antique dolls and taxidermy animals.

Cassidy watches as the people of Whitechapel descend upon Ursula's farmhouse, claiming her abandoned treasures for their own. She listens as rumors spread that Ursula's vengeful ghost is stalking the town with a warning from beyond the grave. And when Cassidy resolves to uncover the truth behind the strangeness, she learns there are more bad things in the world than she ever suspected. . . .

Modern master of the macabre Dan Poblocki is back with another scary story best read at night.
------------------------------------------------------------
I
t is late autumn in the 2040th year of the Sixth Era. For centuries, peace has reigned among the tribes of men, but as an early chill descends on the land, a new war looms from the south. Lord Derek, ruler of the Chimaera Regiment, seeks to reestablish the ancient Fylscem Empire under his banner, and he will stop at nothing to restore the dominion of his bloodline.

Before him lies the idyllic Valley of Kyros, home of the Alkimites, where the last direct heir of the old empire lives in ignorance. Guided by the ancient Guardian Lord Aneirin, Hector son of Abram must travel to the primeval capital of his heritage. There, in the Library of the Ancients, he must retrieve the three Blessed Blades of the Emperor, symbols of his authority. Agents of the Chimaera Regiment pursue him, and barbaric tribes stand in his way, but his path may unlock the secrets of the past, and it could bring light—or darkness—to the future.
------------------------------------------------------------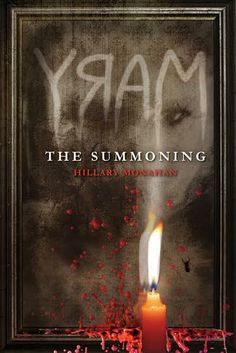 There is a right way and a wrong way to summon her.

Jess had done the research. Success requires precision: a dark room, a mirror, a candle, salt, and four teenage girls. Each of them--Jess, Shauna, Kitty, and Anna--must link hands, follow the rules . . . and never let go.

A thrilling fear spins around the room the first time Jess calls her name: "Bloody Mary. Bloody Mary. BLOODY MARY." A ripple of terror follows when a shadowy silhouette emerges through the fog, a specter trapped behind the mirror.

Once is not enough, though--at least not for Jess. Mary is called again. And again. But when their summoning circle is broken, Bloody Mary slips through the glass with a taste for revenge on her lips. As the girls struggle to escape Mary's wrath, loyalties are questioned, friendships are torn apart, and lives are forever altered.

A haunting trail of clues leads Shauna on a desperate search to uncover the legacy of Mary Worth. What she finds will change everything, but will it be enough to stop Mary--and Jess--before it's too late?
------------------------------------------------------------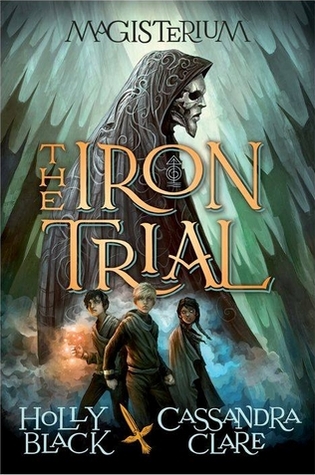 From NEW YORK TIMES bestselling authors Holly Black and Cassandra Clare comes a riveting new series that defies what you think you know about the world of magic.

From two bestselling superstars, a dazzling and magical middle-grade collaboration centering on the students of the Magisterium, an academy for those with a propensity toward magic. In this first book, a new student comes to the Magisterium against his will -- is it because he is destined to be a powerful magician, or is the truth more twisted than that? It's a journey that will thrill you, surprise you, and make you wonder about the clear-cut distinction usually made between good and evil.
------------------------------------------------------------
Humanity has been decimated by a violent new species that nests in any enclosed spaces, and slaughters everything unfortunate enough to come indoors. Mitch is a 'Wall Banger', an explosives expert who 'cracks' buildings, exposing them to air and sunlight to kill these invasive organisms. When a friend of Mitch's asks for help tracking down a murderer, Mitch recruits Cori, a 'Shadow Runner' who races through infested spaces to gather supplies and saleable loot. But this terrifying contagion isn't the only danger, as their world descends into a harrowing marathon against oversupplied militias, murderous gangs, self-righteous survivors, and all-out starvation.
------------------------------------------------------------
On a brisk autumn day in 1686, eighteen-year-old Nella Oortman arrives in Amsterdam to begin a new life as the wife of illustrious merchant trader Johannes Brandt. But her new home, while splendorous, is not welcoming. Johannes is kind yet distant, always locked in his study or at his warehouse office-leaving Nella alone with his sister, the sharp-tongued and forbidding Marin.

But Nella's world changes when Johannes presents her with an extraordinary wedding gift: a cabinet-sized replica of their home. To furnish her gift, Nella engages the services of a miniaturist-an elusive and enigmatic artist whose tiny creations mirror their real-life counterparts in eerie and unexpected ways . . .

Johannes' gift helps Nella to pierce the closed world of the Brandt household. But as she uncovers its unusual secrets, she begins to understand-and fear-the escalating dangers that await them all. In this repressively pious society where gold is worshipped second only to God, to be different is a threat to the moral fabric of society, and not even a man as rich as Johannes is safe. Only one person seems to see the fate that awaits them. Is the miniaturist the key to their salvation . . . or the architect of their destruction?

Enchanting, beautiful, and exquisitely suspenseful, The Miniaturist is a magnificent story of love and obsession, betrayal and retribution, appearance and truth.
------------------------------------------------------------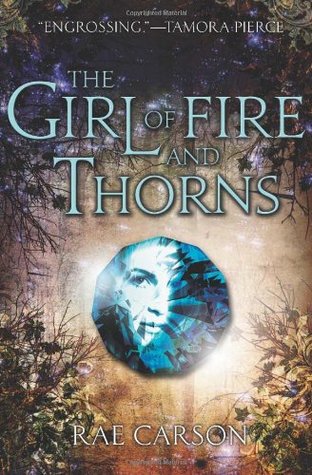 Once a century, one person is chosen for greatness.
Elisa is the chosen one.

But she is also the younger of two princesses, the one who has never done anything remarkable. She can't see how she ever will.

Now, on her sixteenth birthday, she has become the secret wife of a handsome and worldly king—a king whose country is in turmoil. A king who needs the chosen one, not a failure of a princess.

And he's not the only one who seeks her. Savage enemies seething with dark magic are hunting her. A daring, determined revolutionary thinks she could be his people's savior. And he looks at her in a way that no man has ever looked at her before. Soon it is not just her life, but her very heart that is at stake.

Elisa could be everything to those who need her most. If the prophecy is fulfilled. If she finds the power deep within herself. If she doesn't die young.

Most of the chosen do.
------------------------------------------------------------
When a virus makes everyone over the age of eighteen infertile, would-be parents pay teen girls to conceive and give birth to their children, making teens the most prized members of society. Girls sport fake baby bumps and the school cafeteria stocks folic-acid-infused food.

Sixteen-year-old identical twins Melody and Harmony were separated at birth and have never met until the day Harmony shows up on Melody's doorstep. Up to now, the twins have followed completely opposite paths. Melody has scored an enviable conception contract with a couple called the Jaydens. While they are searching for the perfect partner for Melody to bump with, she is fighting her attraction to her best friend, Zen, who is way too short for the job.

Harmony has spent her whole life in Goodside, a religious community, preparing to be a wife and mother. She believes her calling is to convince Melody that pregging for profit is a sin. But Harmony has secrets of her own that she is running from.

When Melody is finally matched with the world-famous, genetically flawless Jondoe, both girls' lives are changed forever. A case of mistaken identity takes them on a journey neither could have ever imagined, one that makes Melody and Harmony realize they have so much more than just DNA in common.
Thumped, the sequel to Bumped, manages to be satiric, scary, and romantic at the same time. It continues the story of separated-at-birth twins, Melody and Harmony, girls as engaging as McCafferty's Jessica Darling. These sisters are the most popular teen girls on the planet. To their fans, they seem to be living ideal lives. Harmony is married to Ram and living in Goodside, the religious community that once meant everything to her. Melody has the genetically flawless Jondoe as her coupling partner, which means money and status—and a bright future.

But both girls are hiding secrets. And they are each pining for the only guys they can't have…. The biggest risk of all could be to finally tell the truth.
So there is my week in books! What about you? I would love to hear what you got! Also let me know if you have read any of these. What did you think? Or if these are new to you, which sound interesting?
Also, I have a PLETHORA of giveaways going on right now!!! OVER 15 available giveaways as of the 19th. But several do end within the next 48 hours. For later visitors, there are still lots there, and more coming. Gift cards, new releases, and more are available to win over there in the topmost of the right column! Go enter!