So I actually am working hard on behaving on review books for awhile so I can catch up on some past due reviews. So I only took a couple this week. And a few ebook freebies and used bookstore nabs
.
Only 11 total. That is really good for me!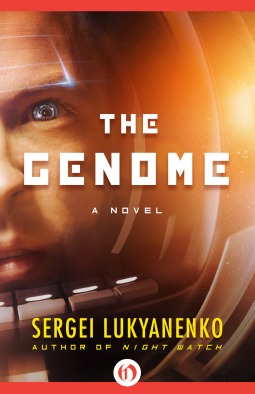 A science fiction thriller by the author of Night Watch, the hit novel that inspired two major motion pictures

Five months after the horrific accident that left him near death and worried that he'd never fly again, master-pilot Alex Romanov lands a new job: captaining the sleek passenger vessel Mirror. Alex is a spesh—a human who has been genetically modified to perform particular tasks. As a captain and pilot, Alex has a genetic imperative to care for passengers and crew—no matter what the cost.

His first mission aboard Mirror is to ferry two representatives of the alien race Zzygou on a tour of human worlds. His task will not be an easy one, for aboard the craft are several speshes who have reason to hate the Others. Dark pasts, deadly secrets, and a stolen gel-crystal worth more than Alex's entire ship combine to challenge him at every turn. And as the tension escalates, it becomes apparent that greater forces are at work to bring the captain's world crashing down.
------------------------------------------------------------------------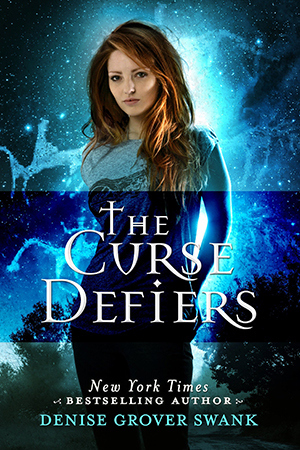 For centuries the gods have waited—for the betrayal that will release them, for the traitors who will defend them, for the warrior who will challenge them. Now at long last the gate between the human and spirit worlds is open, and with it, an army of vengeful demons poised to swarm the earth. Only the Curse Keepers, Ellie Lancaster and Collin Dailey, can stop it…if they can break free from a tangled web of treachery, jealousy, and lies.

Torn between two men—her heart belongs to David, yet her soul is bound to Collin's—Ellie no longer knows who she can trust. Demons slipping through the gate are leaving a trail of bodies in their wake, each death a chilling reminder of the power of the ancient spirits to bring humanity to its knees. Faced with an unimaginable future, Ellie realizes the time has come to turn her back on prophecy and choose her own destiny—even if it means defying the gods themselves.

In the thrilling conclusion to the Curse Keepers trilogy, humanity faces its final battle for survival!
------------------------------------------------------------------------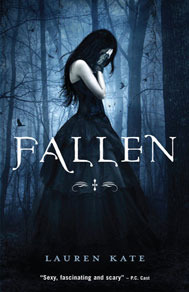 Seventeen-Year-Old Luce is a new student at Sword & Cross, an unwelcoming boarding/reform school in Savannah, Georgia. Luce's boyfriend died under suspicious circumstances, and now she carries the guilt over his death with her as she navigates the unfriendly halls at Sword & Cross, where every student seems to have an unpleasant—even evil—history. It's only when she sees Daniel that her life looks a little better. But Daniel has a secret which will put their lives in danger..
------------------------------------------------------------------------
"Santa's not the only one coming to town..."

It has tormented European children for centuries. Now America faces its wrath. Unsuspecting kids vanish as a blizzard crushes New Jersey. All that remains are signs of destruction-and bloody hoof prints stomped in the snow.

Seventeen-year-old Billy Schweitzer awakes on December 5 feeling depressed. Already feuding with his police chief father and golden boy older brother, Billy's devastated when his dream girl rejects him. When an unrelenting creature infiltrates his town, endangering his family and friends, Billy must overcome his own demons to understand why supposedly innocent high school students have been snatched, and how to rescue them from a famous saint's ruthless companion-that cannot be stopped.
------------------------------------------------------------------------
He's come for me. My savior, my heart, and ultimately, my devil.

As a child, Anna Olmstead is rescued from her life of poverty and drugs by a vampire named Asher. Over the years, she grows to love Asher, first as a father and later as a lover. But soon trouble interrupts her once-perfect life. While Anna wants to settle down, Asher wants a more voyeuristic, party-driven lifestyle.

When Anna leaves him, Asher does everything he can to bring her back to him--including murder. Even as she finally escapes and starts a new life with a special agent of the F.R.E.A.K.S., Asher makes a new move to kidnap Anna and her children. This time, she may not be able to escape him.
------------------------------------------------------------------------
Bitterwood has spent the past twenty years hunting down dragons, one at a time. But he is getting old and the hate that he has carried in his heart since a group of dragon-soldiers killed his family is beginning to fade. When he kills the royal prince dragon, the king decides the only retribution is genocide of the human race. Bitterwood is forced to enter the Free City, the grand trap designed to eradicate mankind, with thousands of others. Can he lead from within, or can a select few dragons unite to stop the king's madness from becoming reality. Full of rich characters and drama, this is an amazingly astute vision of our own culture by way of a feudal kingdom where dragons rule, and humans are used as workers or pets.
------------------------------------------------------------------------
The evil one snatched away her homeland, killed her family, and changed her peaceful way of life forever… but he could never stamp out her spirit or her magic…

On her nineteenth birthday, Angelterra, princess of Palzintine, finds her peaceful existence shattered by an invading horde. Shutharja, a sorcerer and cleric of the Fallen Spirits, unleashes his war of shock and plunder against the kingdoms surrounding the Imperial Sea in his pursuit of ultimate power.

With her beloved kingdom captured and her dear parents presumably slaughtered in the failed defense of her homeland, Angelterra and her wheatish-skinned protector, a lady knight named Jeela, must flee Palzintine. During their desperate flight, these two young women are continually hunted by monstrous beasts and dark agents of Shutharja. Angelterra and Jeela must find away to reunite with the rest of their countryman, who are now refugees, huddled in a neighboring kingdom. Along the way, she collects an assortment of allies and friends to help her fight back against this menace that has swallowed her land and threatens all the kingdoms of this world.

Out of the necessity of her survival, she discovers the wondrous mysteries surrounding "First Magic" and what it means to bind with its essence and wield its power. She begins to ponder if she is indeed the unthinkable, a wizard herself. Then, in an intense and lucid dream, the "Vision Dream," from beyond the realm of man and magic, Angelterra is given two very cryptic quests by the Spirit of the Heavenly Father for her to unravel. She is convinced that these two quests hold the key to defeating, once and for all, the evil which Shutharja has unleashed upon the world. She learns that by the Infinite Spirit revealing such quests to her, and her alone, means that she has been chosen to be His next "Vessel."
------------------------------------------------------------------------
A dark shadow stalks the night, watching her—waiting to claim what is his.

Seventeen-year-old Tayla Jonas longs for a simple life, but after a traumatizing family loss, she is forced to be both mother and sister to her cousins while caring for her mentally unstable aunt. Moving to her grandma's quiet town of Cody, Wyoming, Tayla finds some normalcy with her quirky green activist friend, Chel, who spends no time converting her to vegetarianism.

A few weeks into her new school, Tayla catches the eye of Kyle Harrington—the high school quarterback and resident millionaire—who can seduce any girl with his charismatic charm, including Tayla. But Kyle is anything but what he seems.

Walking through City Park, Tayla is unaware that an ancient curse has her in its crosshairs. The silver moonlight illuminates the path to her van, sprinkling shadows like evil twinkling eyes. Tayla's skin prickles, and she turns. Something—or someone—is watching her.

A powerful werewolf steps from the shadows. An iridescent blue cord shoots from him and slams into her stomach, dissolving instantly. Pain wracks her body, and she tries to scramble to safety, but his silver eyes freeze her in place as the curse binds them together. The cord settles deep inside her body, coiling with dread around her heart.

Dismayed by the prospect of a werewolf for a shadow, Tayla fears for the safety of her friends and family. How will she keep the werewolf's insatiable hunger in check? Her plans for a vegetarian lifestyle quickly dwindle away, and Tayla wrestles to fit her frazzled life back together—piece by piece. But what she didn't expect was her attraction to the werewolf or the power of the full moon.

Will Tayla be strong enough to survive the Curse of the Beast? Or will it consume her like so many before? Find out in the first installment of this unique retelling of Beauty and the Beast.
------------------------------------------------------------------------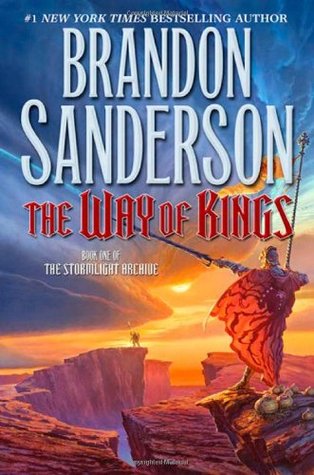 Roshar is a world of stone and storms. Uncanny tempests of incredible power sweep across the rocky terrain so frequently that they have shaped ecology and civilization alike. Animals hide in shells, trees pull in branches, and grass retracts into the soiless ground. Cities are built only where the topography offers shelter.

It has been centuries since the fall of the ten consecrated orders known as the Knights Radiant, but their Shardblades and Shardplate remain: mystical swords and suits of armor that transform ordinary men into near-invincible warriors. Men trade kingdoms for Shardblades. Wars were fought for them, and won by them.

One such war rages on a ruined landscape called the Shattered Plains. There, Kaladin, who traded his medical apprenticeship for a spear to protect his little brother, has been reduced to slavery. In a war that makes no sense, where ten armies fight separately against a single foe, he struggles to save his men and to fathom the leaders who consider them expendable.
------------------------------------------------------------------------
Ever since witnessing his mother's murder at the hands of his abusive stepfather when he was a boy, Xander Stryker has spent his life trying to end it. But every night he's denied the death he craves. Then, as his eighteenth birthday approaches, his life is plunged into chaos and he's dragged into a supernatural world of vampires and other creatures of darkness. As the mysteries of his lineage begin to unravel, Xander is given the ultimate choice: Continue with his wretched life as a human or begin a new one as the vampire he was meant to be. Unfortunately, after his rebirth, Xander finds that the supernatural world is just as unforgiving and brutal as the humans'. To make matters worse, his traumatizing and unsettled history returns and threatens to topple him once again. With new truths of his past creeping out from the darkness, Xander has the chance to use his newfound strength to finally conquer his fears... ... or allow them to finally destroy him.
------------------------------------------------------------------------
In this digital original novella, Dorothy travels back to Oz to reunite with old friends, but her story may not have a happy ending. No Place Like Oz is a prequel to the forthcoming novel Dorothy Must Die.

After returning to Kansas, Dorothy Gale has realized that the dreary fields of Kansas don't compare to the vibrant landscapes of Oz. And although she's happy to be reunited with Aunt Em, she misses her friends from the yellow brick road. But most of all, Dorothy misses the fame and the adventure. In Kansas she's just another prairie girl, but in Oz she was a hero. So Dorothy is willing to do anything to get back, because there really is no place like Oz. But returning to the land she left comes at a price, and after Dorothy is through with it, Oz will never be the same.

Perfect for fans of Alex Flinn, Marissa Meyer, and Gregory Maguire, No Place Like Oz is a dark reimagining of The Wonderful Wizard of Oz by L. Frank Baum. Building off of its rich mythology, Danielle Paige creates an edgy, thrilling story for teens that chronicles the rise and fall of one of the literature's most beloved characters. This digital original novella is a prequel that sets the stage for the forthcoming novel Dorothy Must Die.
So that's it this past week. What do you think? Do you have or have you read any of these? What did you think of it if your read it? Are any on your TBR? Which ones?
Did you get any particular titles you are extra excited about?
Check out these giveaways please: