This is not a complete STS. Sorry I am out of town and do not have access to everything from this week. There are a few more that will be on my next STS.

I am not sure if I will have an STS up next week or not due to prepping for the Dewey's Read-a-thon! Are any of you joining next week? I will be hosting one of the giveaway hours!


For Review
Two kids on a rescue mission.
A mysterious realm of living metal.
One secret that will change the world.

For Phoebe Plumm, life in affluent Meridian revolves around trading pranks with irksome servant Micah Tanner and waiting for her world-renowned father, Dr. Jules Plumm, to return home. Chief Surveyor for The Foundry, a global corporation with an absolute monopoly on technology, Phoebe's father is often absent for months at a time. But when a sudden and unexpected reunion leads to father and daughter being abducted, Phoebe and would-be rescuer Micah find themselves stranded in a stunning yet volatile world of living metal, one that has been ruthlessly plundered by The Foundry for centuries and is the secret source of every comfort and innovation the two refugees have ever known.

Cam Baity and Benny Zelkowicz have fashioned an intensely inventive, engaging, and thought-provoking tale of two worlds on a collision course and the two young rivals who find themselves on the front line. The Foundry's Edge is the first book in a trilogy that will transport young readers down a mechanical rabbit hole and send them on an adventure that explores the hidden costs of indulgence, the perils of unchallenged nationalism, and the world-altering power of compassion and conviction.
--------------------------------------------------------------------------------
Special Forces veteran Travis Combs just wanted to forget his weary years of leading combat missions while taking an extended rafting trip through the Grand Canyon.

As he and his group complete a 22-day trip on the Colorado River, they find the world has unraveled from a deadly pandemic.

Now, he has to show his small band how to live off the land and cross the rugged Arizona desert, while evading blood-drinking zombies, gangs of cartel bikers, and a rogue government agency.
--------------------------------------------------------------------------------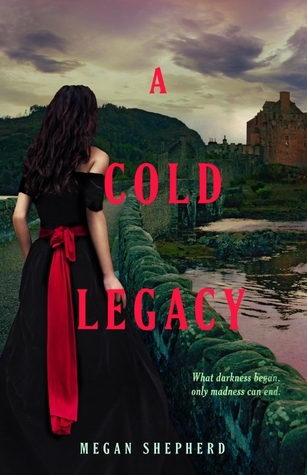 After killing the men who tried to steal her father's research, Juliet—along with Montgomery, Lucy, Balthazar, and a deathly ill Edward—has escaped to a remote estate on the Scottish moors. Owned by the enigmatic Elizabeth von Stein, the mansion is full of mysteries and unexplained oddities: dead bodies in the basement, secret passages, and fortune-tellers who seem to know Juliet's secrets. Though it appears to be a safe haven, Juliet fears new dangers may be present within the manor's own walls.

Then Juliet uncovers the truth about the manor's long history of scientific experimentation—and her own intended role in it—forcing her to determine where the line falls between right and wrong, life and death, magic and science, and promises and secrets. And she must decide if she'll follow her father's dark footsteps or her mother's tragic ones, or whether she'll make her own.

With inspiration from Mary Shelley's Frankenstein, this breathless conclusion to the Madman's Daughter trilogy is about the things we'll sacrifice to save those we love—even our own humanity.
--------------------------------------------------------------------------------
On the verge of suicide after his wife leaves him, Alex Regal learns he has inherited property located in a small town deep within the mountains. Putting things on hold, he heads to Glade, hoping for something positive in his life. Getting there is easy but leaving proves to be impossible. A spell exists, keeping everyone captive in this hidden place.

The town of Glade is run by a Shapeshifter called the Strigoi. The creature needs to drink human blood to survive. Taking the form of a man or an animal, folklore about the Strigoi became the basis of stories about vampires or werewolves. Now Alex must discover a dark secret before he becomes the vampire's next meal.
--------------------------------------------------------------------------------
In this sequel to Elusion, three teens fight a virtual reality program that threatens to destroy their minds. Dangerous secrets and lies add up to a thrilling futuristic fantasy with an Inception-inspired twist.


Elusion was hailed as an exciting leap in technology—until users began to disappear amid rumors of addiction. Regan's search for the truth led her and her new love interest, Josh, to Etherworld. Etherworld is a dimension hidden deep beyond Elusion's firewall, where players can hide, and ultimately fight back. Regan's father and others are here working to destroy Etherworld, but the longer they stay the less likely they'll be able to return to the real world alive.

Escape means attacking Elusion from within the program. It's dangerous and it's a puzzle. And even if they manage it, how will they be able to stop Orexis from distributing Elusion to the masses when the people who run it are corrupt?
--------------------------------------------------------------------------------
A young sorceress's entire life has been shaped to destroy the empire controlling her world. But if everything she knows is a lie, will she even want to fulfill her destiny? The sequel to Death Sworn is just as full of magic and surprising revelations, and will thrill fans of Leigh Bardugo and Robin LaFevers.

At seventeen, Ileni lost her magical power and was exiled to the hidden caves of the assassins. She never thought she would survive long. But she discovered she was always meant to end up, powerless, in the caves as part of an elder sorcerer's plan to destroy the evil Empire they'd battled so long. Except that Ileni is not an assassin, and she doesn't want to be a weapon. And, after everything, she's not even sure she knows the truth. Now, at the very heart of the Empire—its academy for sorcerers—the truth is what she seeks. What she finds challenges every belief she holds dear—and it threatens her fledgling romance with the young master of assassins.

Leah Cypess spins an intricate and beautiful conclusion to Ileni's story. In the end, it may not be the epic decisions that bring down an empire, but the small ones that pierce the heart.
He thought he'd never find heaven again . . . until he met her.


Matthew Gallow is a fallen angel, cast out of heaven for daring to disbelieve. Furious, frustrated, and empty, he roams the earth, pretending to cast out demons and preserve souls. He doesn't have faith in anything—or anyone—until the night he nearly dies fighting a true fiend. His whole world is shaken. And when he meets Natalia, he isn't sure if he can trust her...or the attraction he feels for her.
Natalia works for Cain, a rocker living on the edge, and she invites Matthew to be a part of his wild stage show. It's perfect—an exorcism for a man who says he's sold his soul to the devil. Only Cain really is in league with Lucifer, and all mankind is at risk. Matthew never before cared whether or not the world went to hell. But as his passion for Natalia grows, he'll fight to the death to rescue her from evil's grasp...and realize that love is the one thing that can save a fallen angel.
--------------------------------------------------------------------------------
Filled with grace, sensitivity and compassion, The Promise of Stardust is an emotionally resonant and thought-provoking tale that raises profound questions about life and death, faith and medicine, and illuminates the power of love to divide and heal a family in the wake of unexpected tragedy

"In this brave novel, a family making choices about death with dignity finds themselves in uncomfortable opposition...explores with compassion and insight, how political and personal needs align and shift."
-Randy Susan Meyers, author of The Murderer's Daughters

Matt Beaulieu was two years old the first time he held Elle McClure in his arms, seventeen when he first kissed her under a sky filled with shooting stars, and thirty-three when he convinced her to marry him. Now in their late 30s, the deeply devoted couple has everything-except the baby they've always wanted.

When an accident leaves Elle brain dead, Matt is devastated. Though he cannot bear the thought of life without her, he knows Elle was afraid of only one thing-a slow death. And so, Matt resolves to take her off life support.

But Matt changes his mind when they discover Elle's pregnant. While there are no certainties, the baby might survive if Elle remains on life support. Matt's mother, Linney, disagrees with his decision. She loves Elle, too, and insists that Elle would never want to be kept alive on machines. Linney is prepared to fight her son in court-armed with Elle's living will.

Divided by the love they share, Matt and Linney will be pitted against each other, fighting for what they believe is right, and what they think Elle would have wanted resulting in a controversial legal battle that will ultimately go beyond one family . . . and one single life.
--------------------------------------------------------------------------------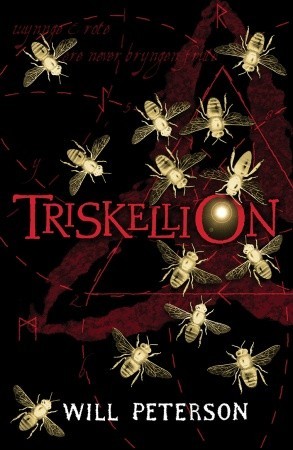 In an unwelcoming English village, two young outsiders are swept up in an archaeological mystery that ends in a startling paranormal twist.

A sense of foreboding sets in the moment fourteen-year-old twins Rachel and Adam arrive from New York to visit their English grandmother. The station is empty, village streets are deserted, locals are hostile, and even their frail Granny Root is oddly distant. And what about the bees that appear to follow a mysterious force? It all seems tied up with the Triskellion — an intertwining symbol etched in chalk on the moors. With a growing sense of danger and white-knuckle suspense, the twins are compelled to unearth a secret that has protected the village for centuries, one that reveals a shocking truth about their ancestors — and themselves.
--------------------------------------------------------------------------------
On Gwyn's 9th birthday, his grandmother tells him he may be a magician, like his Welsh ancestors. She gives him five gifts to help him--a brooch, a piece of dried seaweed, a tin whistle, a scarf, and a broken toy horse. One blustery day, unsure what to do with his newfound magic, Gwyn throws the brooch to the wind and receives a silvery snow spider in return. Will he be able to use this special spider to bring his missing sister, Bethan, home? THE SNOW SPIDER spins an icy, sparkly web of mystical intrigue that sets the stage for the next two books in this outstanding trilogy!
Winner
From Kaitlin @
Reading is My Treasure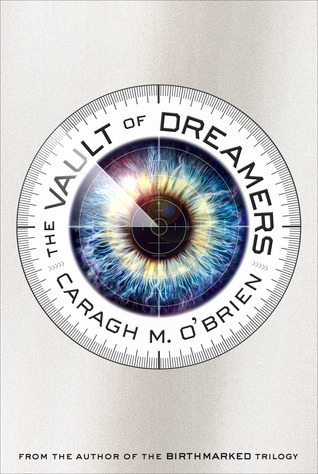 From the author of the Birthmarked trilogy comes a fast-paced, psychologically thrilling novel about what happens when your dreams are not your own.

The Forge School is the most prestigious arts school in the country. The secret to its success: every moment of the students' lives is televised as part of the insanely popular Forge Show, and the students' schedule includes twelve hours of induced sleep meant to enhance creativity. But when first year student Rosie Sinclair skips her sleeping pill, she discovers there is something off about Forge. In fact, she suspects that there are sinister things going on deep below the reaches of the cameras in the school. What's worse is, she starts to notice that the edges of her consciousness do not feel quite right. And soon, she unearths the ghastly secret that the Forge School is hiding—and what it truly means to dream there.
Library
An embattled mystically entwined with our own,
the Otherworld is at the mercy of one woman...

Shaman-for-hire Eugenie Markham is the best at banishing entities trespassing in the mortal realm. But as the Thorn Land's queen, she's fast running out of ways to end the brutal war devastating her kingdom. Her only hope: the Iron Crown, a legendary object even the most powerful gentry fear…

Who Eugenie can trust is the hardest part. Fairy king Dorian has his own agenda for aiding her search. And Kiyo, her shape-shifter ex-boyfriend, has every reason to betray her along the way. To control the Crown's ever-consuming powers, Eugenie will have to confront an unimaginable temptation--one that will put her soul and the fate of two worlds in mortal peril…
--------------------------------------------------------------------------------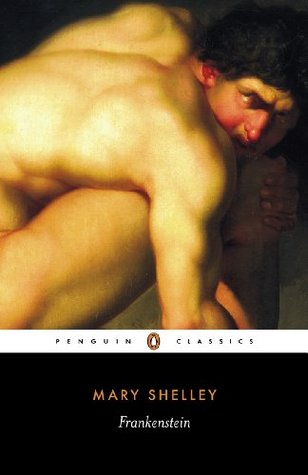 At once a Gothic thriller, a passionate romance, and a cautionary tale about the dangers of science, Frankenstein tells the story of committed science student Victor Frankenstein. Obsessed with discovering the cause of generation and life and bestowing animation upon lifeless matter, Frankenstein assembles a human being from stolen body parts but; upon bringing it to life, he recoils in horror at the creature's hideousness. Tormented by isolation and loneliness, the once-innocent creature turns to evil and unleashes a campaign of murderous revenge against his creator, Frankenstein.

Frankenstein, an instant bestseller and an important ancestor of both the horror and science fiction genres, not only tells a terrifying story, but also raises profound, disturbing questions about the very nature of life and the place of humankind within the cosmos: What does it mean to be human? What responsibilities do we have to each other? How far can we go in tampering with Nature? In our age, filled with news of organ donation genetic engineering, and bio-terrorism, these questions are more relevant than ever.
So what do you think? What did you get that you are extra excited about!