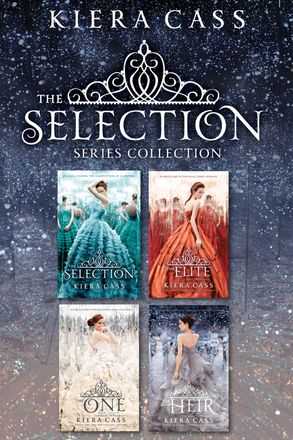 In just one week the very last book of The Selection Series will be out! I am beyond psyched to read it! So I am creating this post as a way for us to share out theories and ideas for how it will end, whom she will choose, etc.
If you have not read the previous books, I highly suggest leaving the post now. Not that I don't want you here, just I don't want you to be spoiled and for theories to come to light, spoilers of the past books can and will be mentioned.
If you have already somehow read The Crown (Galley/Arc copy, etc) please no spoiling the actual last book. This is just for theories. If you want to share how you thought it would end, feel free. But don't confirm or otherwise divulge the known ending. Thanks.
So, now let us discuss who we think will take on: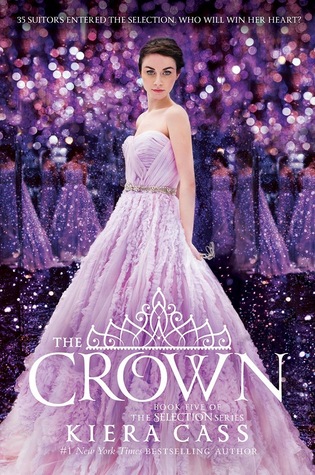 The top guys (in my opinion)
Hale-Seems like an all-around nice guy. At first I though Kiera Cass might throw a twist about him in it, but since there is only the one more book, I doubt it. While he seems okay, I don't think he'll be her choice.
Kile-He has been one of the most interesting guys I think. I am still slightly torn as to how his name ended up in the selection and am really hoping that mystery is resolved for us. Marley could have done it to keep him around longer. America and Aspen also shared a look-Were they trying to play matchmaker? Or did Kile actually do it as a type of confession for a crush and he just never believed he'd be chosen? I want to know!! While in some ways I would love for him to be chosen I have reservations since he wants away from the palace life. This would tie him to it further.
Ean-I really don't know what to think of this guy. He seems okay but he is way too detached. He might be a "safe" choose but I REALLY doubt she'll pick him. He would never be there for her. And she will need that. I think what is happening with her parents should show her that.
Henri- I adore Henri. He is just so sweet and upbeat! But I think the language barrier would be too much. For some people, it can be semi-easy but Erik said it would take years. At the very least Henri would be expected to make speeches on the shows, etc. Plus no one wants to always have a translator around!
Erik-Now he is not a part of the selection but I do think he will be her choice. I think Eadlyn will create an upset and choose him regardless. He obviously cares for her, has no problem letting her take the lead and spotlight (which she has a compulsive need for). He is very supportive of her. And she notices him and slight details about him constantly. No other staff gets a tenth of what he gets. He gets more than most of her suitors have seen combined! She is also comfortable around him. Even Hale's trying to get to know her scared her off. But Erik has not...
So those are my theories on the guys. I am also intensely worried about America's health!
So what do you think will happen? Any theories? Or even who you hope she will choose and why?