Stacking the Shelves is a weekly meme hosted by Tynga's Reviews,
every Weekend. This is to share books i have acquired from various sources. Physical books & ebooks both are welcome. If its something being sent to me by mail, I will not mention it until I actually receive it.
Title links take you to Goodreads
.
Last day to check out my giveaway! Even if you already entered, there are daily entries! International!!! This is my first official giveaway.
I was a very, very bad girl this past week....WAY too many books (over 40). So I am self grounding myself for this coming week to no more than 10 books... It is way too easy to get more books than you can read. So, have a look see here and let me know what you think.
ebooks from Amazon
Jenny Pox
by J.L. Bryan (
Amazon
)
Free
The Dead Room
by Robert Ellis (
Amazon
)
Enchantress
by James Maxwell (
Amazon
)
Free
Memory's Wake
by Selina Fenech (
Amazon
)
Beasts of the Walking City
by Del Lay (
Amazon
)
Snowbound
by Blake Crouch (
Amazon
)
Old Before My Time by Hayley and Kerry Okines (Amazon)
Outlook
by Brandt Legg (
Amazon
)
Schoolgirl Apocalypse
by John Cairns (
Amazon
)
Free
Ember X
by Jessica Soensen (
Amazon
)
Free
Charlotte Perkins-Gold Digger
by Sandra Rector (
Amazon
)
Free
The Vampire Affair
by Vivi Anna (
Amazon
)
Free
Arisen (1)
by Glynn James and Michael Stephen Fuchs (
Amazon
)
Free
The Forgotten Ones
by Laura Howard (
Amazon
)
Free
Released
by Mia Fox (
Amazon
)
Free
314
by A.R. Wise (
Amazon)
Free
Deadlocked by A.R.Wise (Amazon) Free
Giveaway/Contest Wins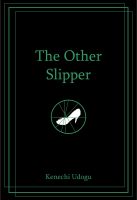 The Other Slipper
by Kenechi Udogu (
Amazon
)
Andy Smithson: Blast of the Dragon's Fury
by LRW Lee (
Amazon
)
Demons in the Big Easy
by Jamie Marchant (
Amazon
)