Stacking the Shelves is a weekly meme hosted by Tynga's Reviews, every Weekend. This is to share books I have acquired from various sources.
Physical books & ebooks both are welcome. If its something being sent to me by mail, I will not mention it until I actually receive it.
"
Sink your teeth into these bite-sized tales exploring the intersections among the living, dead, and undead. Features stories by Neil Gaiman, Melissa Marr, Cassandra Clare, Holly Black, Garth Nix, and many more."
----------------------------------------------------------------------------------------------
"When hockey phenom Billie-Jo Barker returns home and decides to play in the local Friday night hockey league, all hell breaks loose. Not because Billie's talent is in question, but because Billie is a woman. And though these are modern times, some of the local guys still have a problem letting a girl into their 'men's club.'

Soon, Billie is at the center of a small town battle of the sexes, with everyone choosing sides. Her sisters. The townsfolk. Her friends. And yet, the only person whose opinion she cares about doesn't seem to care much at all. Logan Forest, the man who broke her heart when she was eighteen and the man she now shares the bench with every Friday night.

She's got a lot to prove and though Billie Jo Barker scores on the ice, will this girl ever score with the man of her dreams?"
***AMAZON EBOOK FREEBIE***
----------------------------------------------------------------------------------------------
"
All Airel ever wanted was to be normal, to disappear into the crowd. But bloodlines can produce surprises, like an incredible ability to heal. Then there's Michael Alexander, the new guy in school, who is impossibly gorgeous…and captivated by her. Somewhere in the back of her mind, she can hear the sound of pages turning, and another, older story being written. It is the story of an ancient family, of great warriors, of the Sword of Light, and the struggle against an evil so terrible, so far-reaching, that it threatens everything. Airel knew change would be an inevitable part of life. But can she hold on when murder and darkness begin to close in and take away everything she loves? Will she have what it takes when the truth is finally revealed?"
***AMAZON EBOOK FREEBIE***
For Review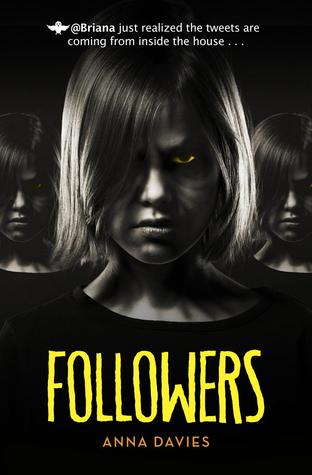 "To tweet or not to tweet . . . what a deadly question.


When Briana loses out on a starring role in the school's production of Hamlet, she reluctantly agrees to be the drama department's "social media director" and starts tweeting half-hearted updates. She barely has any followers, so when someone hacks her twitter account, Briana can't muster the energy to stop it. After all, tweets like "Something's rotten in the state of Denmark . . . and a body's rotting in the theater" are obviously a joke.

But then a body IS discovered in the theater: Briana's rival. Suddenly, what seemed like a prank turns deadly serious. To everyone's horror, the grisly tweets continue . . . and the body count starts to rise.

There's no other explanation; someone is live-tweeting murders on campus.

With the school in chaos and the police unable to find the culprit, it's up to Briana to unmask the psycho-tweeter before the carnage reaches Shakespearian proportions . . . or she becomes the next victim."
----------------------------------------------------------------------------------------------
"Why do most people know what an Ewok is, even if they haven't seen Return of the Jedi? How have Star Wars action figures come to outnumber human beings? When did the films' combined merchandising revenue manage to rival the GDP of a small country?

As journalist Chris Taylor shows, Star Wars might never have been such a wild success if not for the eclectic cast of writers, editors, sound engineers, and marketers who labored behind the scenes to bring George Lucas's vision to life and sell it to a skeptical public. Essential reading for Star Wars fans or anyone interested in the business of entertainment, How Star Wars Conquered the Universe traces the saga of this media juggernaut from its inception in the early 1970s to the 2012 sale of Lucasfilm to Disney, arguing that the franchise will still be galvanizing our imaginations—and minting money—for generations to come."
----------------------------------------------------------------------------------------------
"Blockbuster author Dean Koontz's first novel for young readers, a beautifully illustrated and visually stunning story about a magical band of living toys who learn to overcome the fears we all face in the dark.

Toymaker Isaac Bodkins created the Oddkins, a group of living toys, for very special children who face difficulties in life and need true friends. There's Amos, the brave stuffed bear; Skippy, the rabbit who dreams of being a superstar; Butterscotch, the gentle, floppy-eared pup; Burl the elephant; the wise and scholarly Gibbons; and Patch the cat. The Oddkins are given to children to inspire, support, and love them, especially during times of adversity. Only now, the toys themselves are the ones who need help.

Before he dies, Mr. Bodkins delivers a dire warning to Amos the bear: Watch out for an evil toymaker and his dangerous creations! Locked up in the dark sub-basement, another group of toys is climbing out of boxes and crates and coming to life as well. These bad toys—like Rex and Lizzie, the puppets with no strings; Gear, the vicious robot; and Stinger, the horrid buzzing bumblebee with his knife-sharp stinger—were made to hurt children, not help them. Leering, laughing, and deadly, they are let loose into the world by a terrifying force.

Frightening as it may be, the Oddkins must go on a journey to find Colleen Shannon, Mr. Bodkins's chosen successor as a life-giving toymaker and the only person who can save them. The stormy night is perilous and the Oddkins face a danger that threatens not only their magic but the magic in us all."
----------------------------------------------------------------------------------------------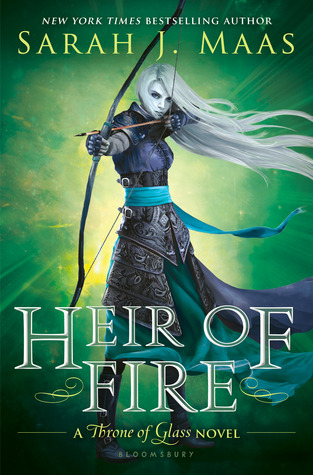 "
Lost and broken, Celaena Sardothien's only thought is to avenge the savage death of her dearest friend: as the King of Adarlan's Assassin, she is bound to serve this tyrant, but he will pay for what he did. Any hope Celaena has of destroying the king lies in answers to be found in Wendlyn. Sacrificing his future, Chaol, the Captain of the King's Guard, has sent Celaena there to protect her, but her darkest demons lay in that same place. If she can overcome them, she will be Adarlan's biggest threat – and his own toughest enemy.

While Celaena learns of her true destiny, and the eyes of Erilea are on Wendlyn, a brutal and beastly force is preparing to take to the skies. Will Celaena find the strength not only to win her own battles, but to fight a war that could pit her loyalties to her own people against those she has grown to love?"
----------------------------------------------------------------------------------------------
"
The city changed my life and showed me that the world is deeply mysterious. I need to tell you about her and some terrible things and wonderful things and amazing things that happened . . . and how I am still haunted by them. Including one night when I died and woke and lived again.

Here is the riveting, soul-stirring story of Jonah Kirk, son of an exceptional singer, grandson of a formidable "piano man," a musical prodigy beginning to explore his own gifts when he crosses a group of extremely dangerous people, with shattering consequences. Set in a more innocent time not so long ago, The City encompasses a lifetime but unfolds over three extraordinary, heart-racing years of tribulation and triumph, in which Jonah first grasps the electrifying power of music and art, of enduring friendship, of everyday heroes.

The unforgettable saga of a young man coming of age within a remarkable family, and a shimmering portrait of the world that shaped him, The City is a novel that speaks to everyone, a dazzling realization of the evergreen dreams we all share. Brilliantly illumined by magic dark and light, it's a place where enchantment and malice entwine, courage and honor are found in the most unexpected quarters, and the way forward lies buried deep inside the heart."
----------------------------------------------------------------------------------------------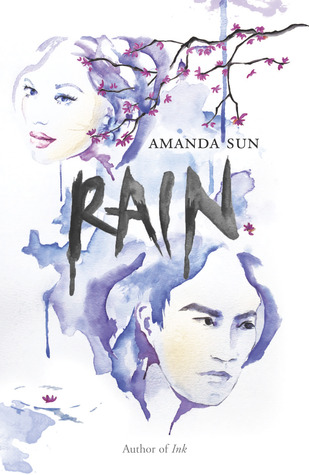 "
American Katie Green has decided to stay in Japan. She's started to build a life in the city of Shizuoka, and she can't imagine leaving behind her friends, her aunt and especially Tomohiro, the guy she's fallen in love with. But her return is not as simple as she thought. She's flunking out of Japanese school and committing cultural faux pas wherever she goes. Tomohiro is also struggling—as a Kami, his connection to the ancient gods of Japan and his power to bring drawings to life have begun to spiral out of control.

When Tomo decides to stop drawing, the ink finds other ways to seep into his life—blackouts, threatening messages and the appearance of unexplained sketches. Unsure how to help Tomo, Katie turns to an unexpected source for help—Jun, her former friend and a Kami with an agenda of his own. But is Jun really the ally he claims to be? In order to save themselves, Katie and Tomohiro must unravel the truth about Tomo's dark ancestry, as well as Katie's, and confront one of the darkest gods in Japanese legend."
----------------------------------------------------------------------------------------------
"What really happened after the clock struck midnight?

Jane Montjoy is tired of being a lady. She's tired of pretending to live up to the standards of her mother's noble family-especially now that the family's wealth is gone and their stately mansion has fallen to ruin. It's hard enough that she must tend to the animals and find a way to feed her mother and her little sister each day. Jane's burden only gets worse after her mother returns from a trip to town with a new stepfather and stepsister in tow. Despite the family's struggle to prepare for the long winter ahead, Jane's stepfather remains determined to give his beautiful but spoiled child her every desire.

When her stepfather suddenly dies, leaving nothing but debts and a bereaved daughter behind, it seems to Jane that her family is destined for eternal unhappiness. But a mysterious boy from the woods and an invitation to a royal ball are certain to change her fate...

From the handsome prince to the evil stepsister, nothing is quite as it seems in Tracy Barrett's stunning retelling of the classic Cinderella tale."
----------------------------------------------------------------------------------------------
"
New York City, 2025: Everything is changed. The city that never sleeps is now a land of death and decay. A rampant virus has taken over and the survivors have become carriers, quarantined from the rest of the world.
Twist and Dodger grew up in the streets, the sewers and underground tunnels - their playground. They aren't heroes. They just like attention; and stealing meds from the rich and giving them to the poor is their golden ticket.
On their latest raid, they unknowingly steal a cure that puts them square between the ailing Emperor of Manhattan and the war hungry Governor of Brooklyn and forces them on a quest into the darkest shadows of their putrefying world."
----------------------------------------------------------------------------------------------
"
Walt lives in Hope Harbor, an island community that has put its trust in salvation from across the sea. The townspeople wait patiently, build their ships to sail out and welcome the Goddess, and piously visit the temple every week. Horror stories to scare their children are told about the Unbelievers on the other side of Tresco.
But not all is what it seems. Walt has questions that no one can answer, and when his best friend and cousin Yorrick is killed in an accident, he digs deeper to find out the truth about the origins of Hope Harbor's society… and the secrets of the temple.

Return to the world of The Island and discover what Walt's life was like before and after he met Leia!"
----------------------------------------------------------------------------------------------
"
Leia and Walt are on their way to the Other Side, where the legendary land of Cornwall awaits them. Tony, their new friend, has told them that all wars of the past have been forgotten and the citizens of Bodmin and Dartmoor live in peace. People adhere to the tenets of an old religion that preaches forgiveness and non-violence.
However, Walt and Leia soon discover that even a peace-loving, ideal society like this one may have its flaws. While on a forbidden trip to Exeter, the old city of their ancestors, the two Islanders discover more about the new world than they ever bargained for.

Secrets run dark and passions run deep in this thrilling conclusion to the Island novella series."
Swaps/Trades
"
From Isaac Asimov, the writer whose name is synonymous with robots and the science of robotics, here are five decades of robot visions--thirty-four landmark stories and essays, including three rare tales--gathered together in one volume.

Meet all of Asimov's most famous creations: Robbie, the very first robot that his imagination brought to life; Susan Calvin, the original robot psychologist; Stephen Byerley, the humanoid robot; and the famous human-robot detective team of Lije Baley and R. Daneel Olivaw, who have appeared in such bestselling novesl as The Robots of Dawn and Robots and Empire.

Let the master himself guide you through the key moments in the fictional history of robot-human relations--from the most primitive computers and movile machines to the first robot to become a man."
----------------------------------------------------------------------------------------------
"Isaac Asmiov's classic novel about the decline and fall of Solaria. Gladia Delmarre's homeworld, the Spacer planet Solaria, has been abandoned - by its human population. Countless robots remain there. And when traders from Settler worlds attempt to salvage them, the robots of Solaria turn to killing...in defiance of the Three Laws of Robotics. Pax Robotica Long ago, Gladia's robots Daneel and Giskard played a vital role in opening the worlds beyond the Solar system to Settlers from Earth. Now the conscience-stricken robots are faced with an even greater challenge. Either the sacred Three Laws of Robotics are in ruins - or a new, superior Law must be established to bring peace to the galaxy. With Madam Gladia and D.G. Baley - the captain of the Settler traders and a descendant of the robots' friend Elijah Baley - Daneel and Giskard travel to the robot stronghold of Solaria...where they uncover a sinister Spacer plot to destroy Earth itself."
So have you read of received/bought any of these? What did you think or do any sound interesting?
Also be sure to check out my giveaways. I have lots going on (and will be joining the Juen New Release hop and more very soon). Contemporary Romance book of your choice, Game of Thrones bookset and DVD set, Gift Cards, Box of books prizes, etc!!!