So for the past few hours, The rest of the family FINALLY woke up and we all curled up on the couch to watch a bit of tv, giving my eyes a slight reprieve for 30 minutes. I have been munching on the pasta salad and a cold platter of veggies and dip. Drinking lots of iced tea :) Also got some family read time in. And I fell into the temptation of the red vines at last, but only had a few. And I did some more cheering and a bit of chatting on twitter.
Books in Progress: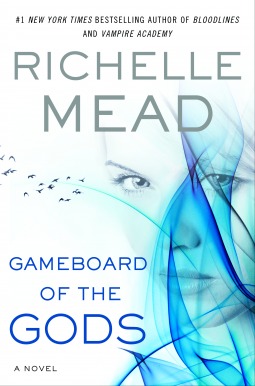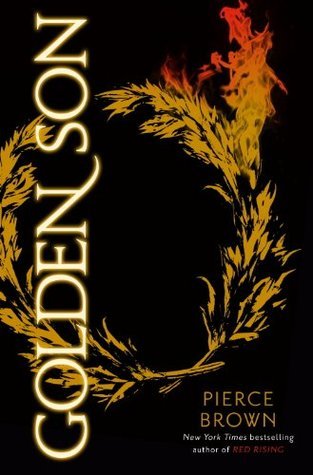 Overall Readathon Stats:
Graphic Novel/Picture book pages: 224
Novel Pages: 232
Converted page total toward rewards: 306
Books Completed: 3
Books in which I made Progress: 2
Challenges I entered: 7
Drinks: Apricot Ceylon Tea, Cherry Pepsi, Iced Green tea
Food: Poppy Seed Muffin, Pasta salad and veggie platter, red vines
Mid event survey
1. What are you reading right now?
Golden Son is my main Focus but bouncing with a graphic novel and Gameboard of the Gods too.
2. How many books have you read so far?
See the stats above...

3. What book are you most looking forward to for the second half of the Read-a-thon?
So far, really liking Golden Son. As to what else I will read, it depends on how I feel. So many I want to read but 24 hours just isn't enough time for them all :)

4. Have you had many interruptions? How did you deal with those?
Naturally. My dog strained his leg (the joys of hip dysplasia) and my main Goodreads group is working on a challenge that keeps getting me sidetracked :) And it keeps raining which through off one of my primary reading spots. Although I cannot complain because we desperately needed the rain here.

5. What surprises you most about the Read-a-thon, so far?
For some reason, twitter seems quieter than last year. I thought it would be more social but it is the opposite it seems to me.
I am nowhere near where I was hoping to be (and so very far away from the spa day) but I am having a good time!