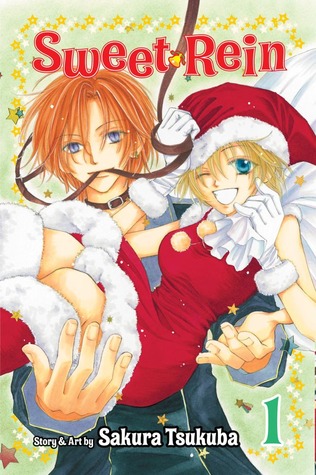 Genre: Graphic Novel, Manga
Summary:
"
A magical romance from the creator of Land of the BlindfoldedSad at the thought of spending Christmas alone, Kurumi Sagara goes out for a walk. While she's crossing the street, a boy bumps into her, and a rein suddenly appears that binds them together. The overjoyed boy tells her she's his master and that she's a Santa Claus. Kurumi dismisses him as a crazy person, but then he transforms into a reindeer?!

"
Review:
This was such a cute book. I actually first read this right before Christmas and it was perfect timing. After all, reindeers are in season in December!

Kurumi is your ordinary teenage girl who brushes against a boy who suddenly declares that she is his Santa Claus and he her reindeer! Can you imagine her reaction? What follows is a cute hilarity as she learns to accept her new duty and bond. She is literary bonded to the reindeer, Kaito. By an invisible rein only Santas and reindeer can see.

I love Kaito! He has so much energy and is adorable with Kurumi. He is so patient with her. Lucky for him, Kurumi is a sweet girl. There is a slight possibility of future romance in the air but everything in this volumes is just innocent sweetness.

This would have been perfect as even a one-short but this is just volume 1 of a series. I am curious to see where it goes. The is great from pre-teen through adults! The art is lovely, adorable and impossible to resist!


I received a eBook copy from Viz Media via Edelweiss. So special thanks to them. All opinions stated in this review are strictly my own.