Hour 0
1) What fine part of the world are you reading from today?
Northern Cali (just outside the fire-zones going on)
2) Which book in your stack are you most looking forward to?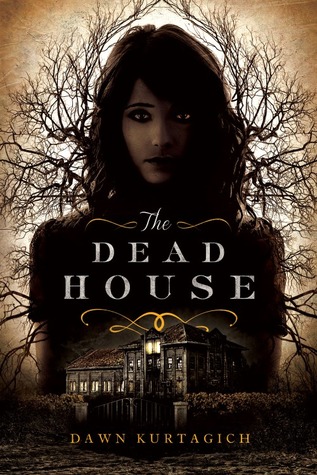 3) Which snack are you most looking forward to?
I have raspberries & brownies to enjoy!
4) Tell us a little something about yourself!
I am an indecisive mood reader (and snacker for that matter) so I have more books and food ready that what I can possibly enjoy but give me lots of options which is ideal for me.
5) If you participated in the last read-a-thon, what's one thing you'll do different today? If this is your first read-a-thon, what are you most looking forward to?
I have been participating for a few years now, this is the first one which I might do semi-spooky themed. I have a decent chunk of horror, suspense or otherwise spooky novels as options this time that, pending me mood, I hope to work on.
10 Years in 10 Books
*These are not necessarily top/best of each year but still highly recommended*
2007 Otomen Vol. 1 by Aya Kanno
2008 Frostbite by Richelle Mead (Just read the whole Vampire Academy Series!)
2009 The Walking Dead Compendium by Robert Kirkman
2010 Warm Bodies by Marion Isaac
2011 Bioshock: Rapture by John Shirley
2012 Losing It by Cora Carmack
2013 Firebolt by Adrienne Woods
2014 Red Rising by Pierce Brown
2015 Armada by Ernest Cline
2016 Bad Blood By Jennifer Lynn Barnes (Actially be sure to read the whole series!)
2017 These Things I've Done by Rebecca Phillips
2 Hours in....
Finished:
Pages: 121
My response to the traveler's log challenge: "So far I have traveled to Mars and then to a realm of princesses. Next I will be exploring with an engaging dog, then off to someplace scary (destination details unknown). Throughout my travels I hope to visit the land of zombies, some haunted homes and maybe even Neverland. But this journey is far from set.
6 Hours already?!
I have been working on
Between a morning snack, showering and playing with my own dog. Really good so far. Will likely be finished when next I update.
10 hours have flown by...
Alright I thought I would get a lot reading in by now, instead my husband made a HUGE hearty breakfast that overfilled me and made me sleepy. Nap time! I am awake now and getting back to reading with a vengeance lol.
Also, after another sad part, took a break from A Dog's Purpose and started
MID EVENT
1. What are you reading right now?
2. How many books have you read so far?
Finished 3 plus working on the one above
3. What book are you most looking forward to for the second half of the Read-a-thon?
Now that I am more awake and hitting those sugary highs, I look forward to really cranking on more pages!! This is up next and beyond that I have no idea as I am just reading as the mood strikes!
4. Have you had many interruptions? How did you deal with those?
Besides a super playful pup and my husband trying to be nice with a huge favorites breakfast that I couldn't eat and read during, not really. Although the meal made me sleepy so I took a nap that was longer that I would have thought so I feel a bit behind that i wanted. But it is no big deal. I am still having a good time!
5. What surprises you most about the Read-a-thon, so far?
I am amazed how blowne up and trending we are on all social media. Not just twitter and blogs but goodreads, facebook, instagram, litsy, youtube. We are everywhere as a community and I love it!!
Wrap-up
1. Which hour was most daunting for you? Well I didn't quite make it to the end (fell asleep with only 1.5 hours to go). Struggled around hours 5-6 as well, as my body started fussing about how early I had gotten up and that I needed more sleep. Breakfast did me in then, haha. Also the evening well a bit loopy as I was called away to visit my father-in-law and then had my mother-in-law come back over to have dinner with us. Not bad, but it kinda threw my pace off. So what the most daunting was is hard to say.
2. Tell us ALLLLL the books you read!
Started (not finished):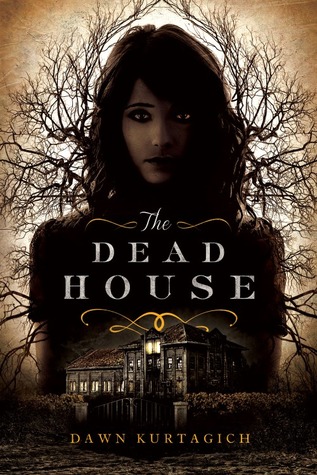 3. Which books would you recommend to other Read-a-thoners?
All the books I finished I highly enjoyed. A Dog's Purpose is great for both adult and young adult. It will make you smile/laugh but keep a box of tissues handy too. The Disney Princess Comics are a great, fast, colorful pick up too!
4. What's a really rad thing we could do during the next Read-a-thon that would make you smile?
Besides a different weekend in April (too much happens that weekend every year lol). Maybe instead of just a twitter party, a live facebook page party.
5. How likely are you to participate in the Read-a-thon again? Would you be interested in volunteering to help organize and prep?
Yes, I will be back. I can't do extra in April but I will try and see if I can do more next October. :)