I did not do a lot of reading this past month. As stated in a previous post my focus was not on reading so much as organizing and going through some books. Not to mention May was busy with other things. We have Festivals we go to and participate in, Lots of gardening and yard work to focus on before the high heat rolled in, etc. SO I put reading aside for the most part. I did do some reading, however and I will share those momentarily.
From my focus on mot reading , by the time June 1st came around, I was practically bouncing up and down wanting to get into a few books. Which was great since I was also bordering a reading slump feeling and is in part why I focused on other tasks. Now I have started a couple books and am loving every second I can read. I started a couple fun challenges as well. I think June is going to be a GREAT month for my reading and to start to catch up on my Goodreads goal (which is WAY behind).
So here is what I read: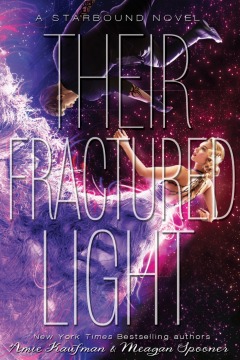 The only actual novel I read. And another series completed! There is always a sense of accomplishment to that. In short I wasn't too impressed with how they ended this. Overall, the series just continued downhill after the first book and this one I liked even less than the second book. I even found myself simply skim-reading certain parts which I rarely do. Still, I love the cover!
This book has been sitting on my shelves for over 10 years. It is a very opinionated piece and actually has a small range of variety in regards to anime in mentions. Lots of repeats and honestly once you have seen a few shows, I think most people get what is talked about in here. Not much was really gathered. This might be okay for someone who has only dabbled in 1 or 2 animes and is interested in more.
If you have seen the movie-your are good. If you haven't seen the movie, go watch it! This was okay, but nothing special.
I felt this one jumped in too quickly and kept jumping ahead, keeping me from getting a good feel one way or another. Not bad though. Overall reasonably enjoyable.
Very colorful, cute children's book! A bit of role reversal. Fun!
So that was is. 1 novel, 1 nonfic, 2 graphic novels and a picture book. Still I got a lot of other things in life accomplished and am off to a great start for June's reading so far!
What did you read? Favorite book this past month?