Mid-Year Book Freakout Tag
Best Book You've Read Yet in 2017
It's a tie!!!



I loved both of these so much!!!
Best Sequel You've Read So Far In 2017

Honestly, I loved this series. It just gets better and better but this one was my favorite of them as I finished it this year.
New Release You Haven't

Read Yet, But Want To

I had though I would have gotten to this already, but my library has been delayed in getting copies and I've been too broke to bookshop.
Most Anticipated Release for the Second Half of the Year




I've really been enjoying this series and am eager for this upcoming release
Biggest Disappointment
I finally broke down to start a new series and this one has been catching my eye on my shelves for awhile. It fell so short of expectation and on top of that this "series" is just the one book in the end. Pah!
Biggest Surprise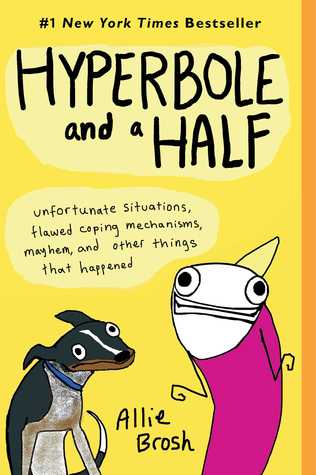 I know I have this above too but I enjoyed this so much more than I thought. It hit home on some topics, especially about depression and I found Allie Brosh so easy to relate to. Yet this book also make me laugh too.
Favourite New Author (Debut or New To You)
Rick Riordan. I feel like this doubles up below but it is true. I have never read his books until this year and I really enjoyed The Percy Jackson stories and am eager to read more by him!

Newest Fictional Crush
None. Fictional crushes aren't my thing anymore. I might enjoy a character but that "crush" emotion just doesn't happen. Some drooling over a hot character or really liking them, maybe but not a crush.
Newest Favorite Character
I don't have any new favorites. A few a liked enough but no new favorites. I guess the closest are Percy and Annabeth in

Book That Made You Cry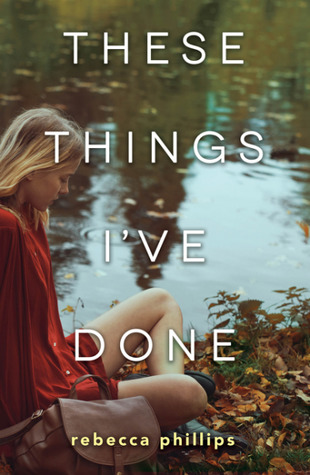 I didn't actually cry but I did have one moment of the feels that had my eyes a bit watery for a couple seconds. (This book isn't out yet and my review will go up the last week of this month so keep an eye out)
Book That Made You Happy

This series is another I really enjoyed and this final book wraps things up perfectly.
Favourite Book to Film Adaptation
An interesting "short story" (Short by King's normal standard lengths). Both movie and book are good.
Favourite Post You Have Done This Year
I am just getting back into blogging so I can't really say. But I am enjoying getting back into the Top Ten Tuesday posts. Those are often fun. Although sadly on hold for the next couple months.
Most Beautiful Book You've Bought This Year
I have purchases very few books for myself this year. Finances have been extremely tight. So instead of beautiful, lets go with interesting!

What Book Do You Need to Read by the End of the Year

I keep meaning to read this for a long time now and I have promised myself I would do so by the end of this year. I won it on goodreads a while back and never did get my review for it in. Shame on me. It sounds interesting but other books always come along and catch me eye, stealing me away...