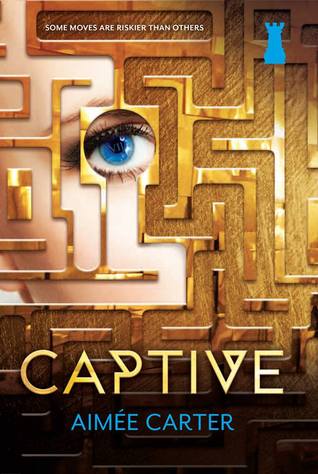 The Blackcoat Rebellion: Captive (2)
Genre(s): Dystopian, Young Adult
Publisher: Harlequin Teen 
This is the sequel to Pawn.  Spoilers for the first book lie ahead.  
Summary:  For the past two months, Kitty Doe's life has been a lie. Forced to impersonate the Prime Minister's niece, her frustration grows as her trust in her fake fiancé cracks, her real boyfriend is forbidden and the Blackcoats keep her in the dark more than ever.

But in the midst of discovering that her role in the Hart family may not be as coincidental as she thought, she's accused of treason and is forced to face her greatest fear: Elsewhere. A prison where no one can escape.

As one shocking revelation leads to the next, Kitty learns the hard way that she can trust no one, not even the people she thought were on her side. With her back against the wall, Kitty wants to believe she'll do whatever it takes to support the rebellion she believes in—but is she prepared to pay the ultimate price?
Review:  An interesting sequel to Pawn. Kitty is forced to step up and start taking decisive action. The problem is no one seems to want her to. The Hart family sure has there secrets and one of them is why they choose Kitty. Seems there is a bit more than what we get in the first book.

When Kitty finds herself in Elsewhere, she needs to learn who to trust. Or better yet: To trust no one. Betrayals are common place in this book. This book throws a few twists at the reader and keeps us on our toes.