Monday Madness Giveaway
 
What is this?   Well to start with, it is Monday.  For many, that means back to work or school (well not quite yet but summer is almost over....).  Most of us are not fans of this day.  So to brighten it up a bit I will be hosting a weekly (or bi weekly) giveaway.    
The prizes may vary each week. You never know so be sure to check back.  The only thing I promise is that the prize will always be bookish in nature.  ebooks, arcs, swag,  gift cards, etc.  Entry requirements will also change week-to-week.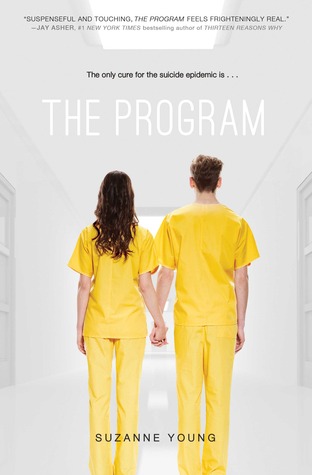 From the Book Depository
Open
Internatianally

! 
Summary:  "In Sloane's world, true feelings are forbidden, teen suicide is an epidemic, and the only solution is The Program.

Sloane knows better than to cry in front of anyone. With suicide now an international epidemic, one outburst could land her in The Program, the only proven course of treatment. Sloane's parents have already lost one child; Sloane knows they'll do anything to keep her alive. She also knows that everyone who's been through The Program returns as a blank slate. Because their depression is gone—but so are their memories.